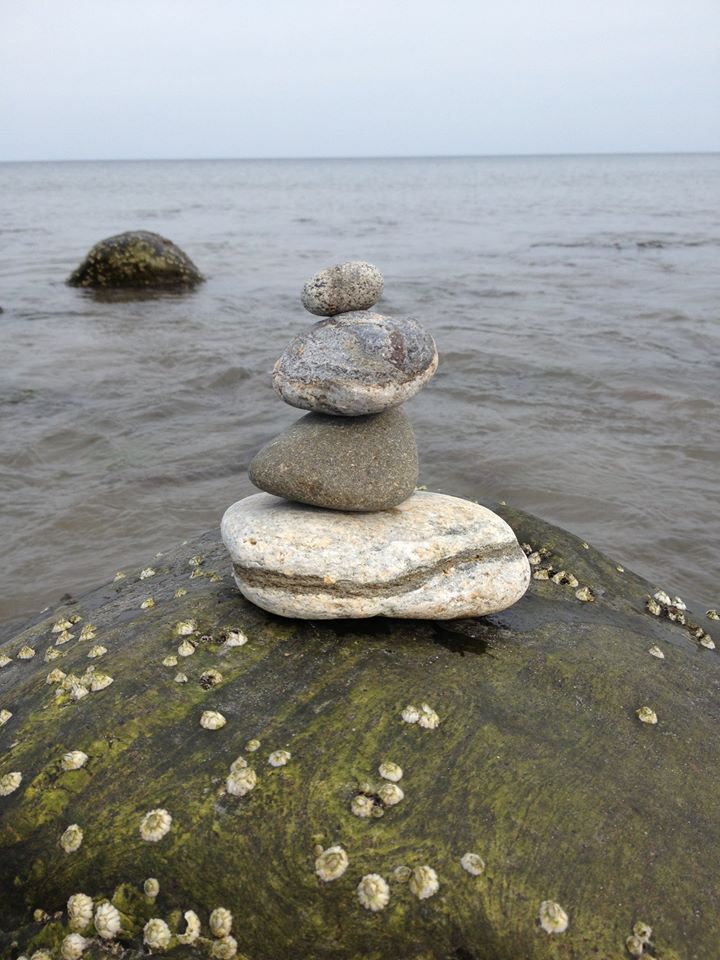 By Michelle Couture, creator of SATYA sponsored Yoga and Cancer Program, SATYA board member, ERYT200 and teacher at Prasada Yoga Center.
I have been teaching yoga to cancer patients and survivors for over two years and have learned more than I ever imagined. Sure I knew there was a learning curve as I dove into the plethora of information out there on cancer and yoga but I was not prepared for the true journey that I would embark upon. It has been a journey of fear, surprise, revelation and gratitude. First let me explain how I got here.
My friend called me to tell me the news. Our close friend was diagnosed with breast cancer. It wasn't my diagnosis but the news hit me like it was. We cried and then we got a hold of ourselves and started planning on how we were going to help. Really?? How were we going to help? I felt helpless! I needed to do more than the ideas of how we would support her that were running through my head.
I had been pondering the idea to teach a yoga class for cancer patients and survivors, as a few students at the studio where I teach had shared their own news of their diagnosis. Their multiple emotions were raw but I noticed a steadfast resolve that they would get through it and yoga was going to help.
Observing the frustration setting in as these students were trying to keep up in my classes, I knew I had to make a change. I felt this deep belly desire, you know, that gut feeling you need to do something? I didn't even know where to begin or how to go about doing it but I knew I needed to create a specialized class. I dragged my feet. I was marinating in fear that I wouldn't be good at it. How could I be? I've never had cancer! And then the turning point.. my daughter, eleven at the time had written a research essay on her own about breast cancer. I didn't even know she had been working on it for a week. She had been clearly trying to digest all that I was sharing at home about my friend, my students and trying to fight past my fear to pull a class together. The essay was three full pages filled with facts and opinions written by an eleven year old with such deep compassion that I began to cry reading it. The last sentence struck me the most and thrust me forward to repurpose my fears. It read:
Having breast cancer is a terrible thing but if your family or friends are diagnosed with it, you can help them by staying close to them, loving and caring for them. You can take a stand and maybe donate some money to a fundraiser or do a walk-a-thon. There are so many ways you can help.
Several months later, I created the first free yoga class called Yoga for Women with Cancer and I posted flyers at surrounding cancer centers. Several students including patients and caregivers showed up at that first class and I've been teaching two weekly classes ever since.
I truly believe that things happen in the universe in a certain way that fosters a sense of action within us and in turn, creates a pathway to explore our own passions. For me, it has been this journey to teach a class to cancer patients and survivors as well as joining the Board of Directors of SATYA. The mission of SATYA to support teachers who are inspired and committed to providing specialized yoga instruction in under-served populations was clearly to be part of my own personal journey.
Cancer or any illness is frightening and yoga can provide opportunities for healing. I am amazed at the ability for my cancer students to "show up" to the weekly Yoga and Cancer classes. They have cancer issues and they have real life issues and they don't just show up half-heartedly, they arrive with an openness to listen and learn. They support each other and they support me. I am grateful to all my students who place their trust in me every week. I have learned so much on this journey. I have learned to let go of my own fears so that I can help my students face theirs. I have learned that a community who gathers with unique considerations has a deep desire to care for each other. I have learned that giving students with cancer the ability to let go and to trust themselves gives them empowerment; that for true healing to take place, one must bare their truths, let go of fears and trust. My students have given me the truest gift of trusting me and sharing their inner truths. This takes courage. True compassion comes from wisdom and knowing what to do with it. I have grown, my students have grown and I am forever grateful.
Yoga Mala, a major fundraising effort of SATYA supports ongoing specialized yoga classes like Yoga and Cancer so that students can benefit from the healing aspects of yoga. Two additional classes will be starting in Portsmouth and Exeter area to improve access to others touched by cancer.