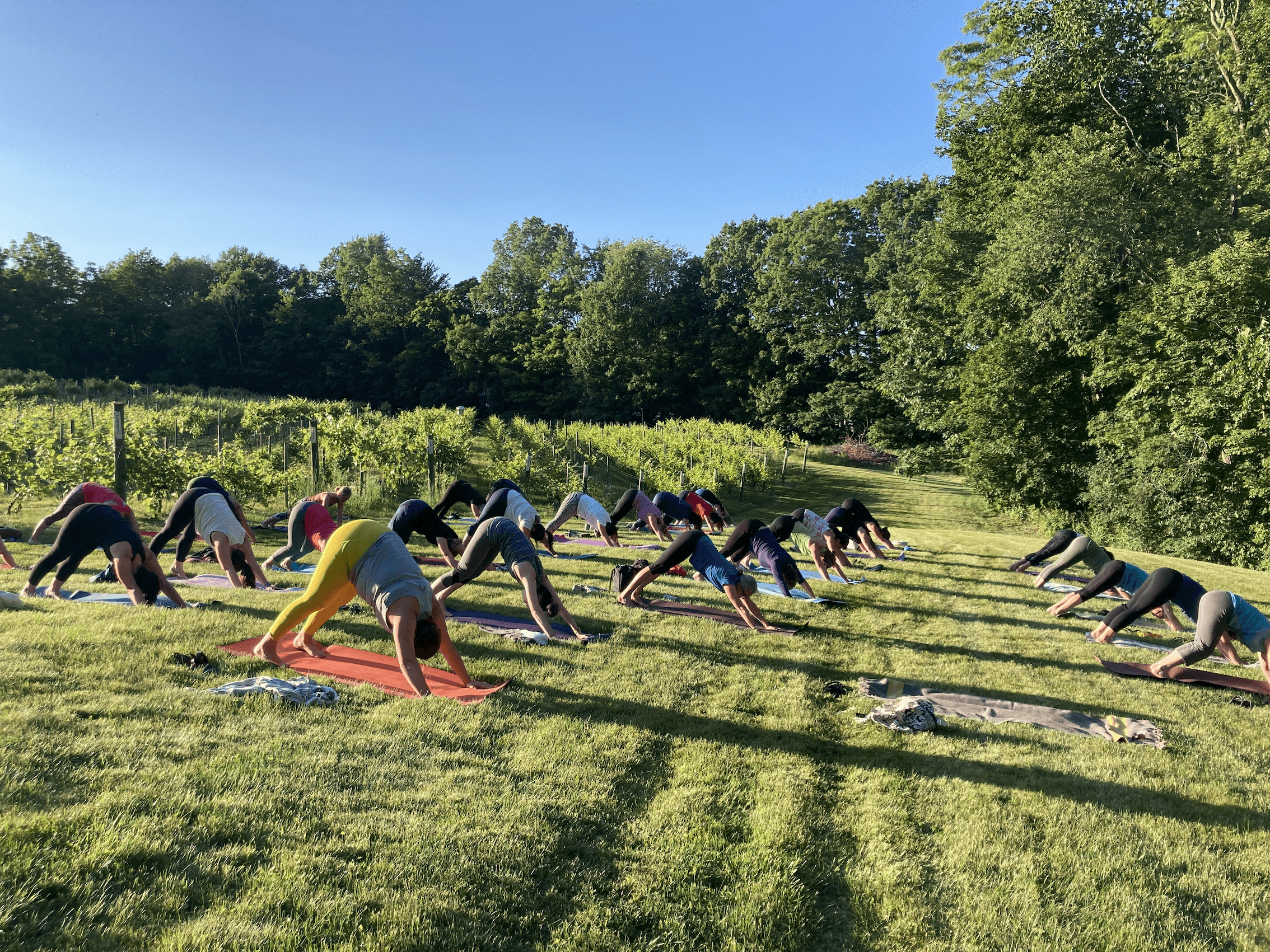 Unwined: Yoga at the Vineyard
Join us at the Squamscott Vineyard & Winery this summer for an evening each month of yoga and wine. A serene yoga class held among the vines along the riverfront will be followed by a casual tasting of handcrafted local wines.

We're thrilled to partner with Squamscott Vineyard & Winery to offer these classes. Tickets are $30 and include a yoga class, wine or kombucha tasting, and a keepsake glass. $18 from each ticket will be donated to Yoga in Action to help us continue our work in increasing access to therapeutic yoga for at-risk and vulnerable populations in our Seacoast community.

The vineyard sits on 12 acres of lush, green fields alongside the protected shores of the tidal Squamscott River - where many forms of wildlife live in the salt marshes that hug the shoreline. We think this space offers a beautiful backdrop for a relaxing yoga class and we hope you'll agree.

Come unwined with us this summer!

Space is limited to 30 people per class, so make sure to register for one or all classes.

Thursday, July 28 with Sarah Sherman
Thursday, August 18 with Ann Biese

Register here

* If the weather doesn't cooperate, we will reschedule for the following Thursday.
* Classes will start promptly at 6:30pm with tastings to follow around 7:30pm.
* Parking is available alongside the vineyard driveway.