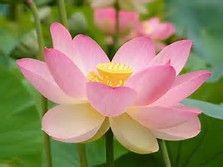 ARE YOU READY?
We sat in a circle and held hands. Nineteen yoga teachers from all over the country and the world, gathering for the last hour of a six-day, 45 hour, Yoga for Cancer Teacher Training with Tari Prinster at the Kripalu Center for Yoga and Health. Tari asked the question: Are you ready?
A week of 9 hour days filled with lectures, yoga classes, mock teaching, homework and quizzes and I was exhausted and ready to go home. Except I would miss these women and the bonds we had created over this intense week. We practiced together, ate together, studied together and prepped for teaching together. And, as always, I would miss the magic that is a stay at Kripalu. But it was time to go home, taking all that we had learned, and continuing to follow our passions for this work and re-enter real life.
Dissimilar backgrounds, journeys, ages and yet as yoga teachers we had come to this training with a single goal – to learn how yoga can enhance the recovery and continued well-being of a cancer patient – whether early in the diagnosis, in treatment, in recovery or remission.
Although not a survivor myself, several people in my world, including two current yoga students, had recently been diagnosed with cancer. The diagnoses range from pancreatic, bladder, colon to ovarian. I knew that yoga could be of benefit but I wanted to have the skills to carefully and with knowledge craft a class to meet their needs. And to be a part of their journey in a constructive way. I was looking for guidance.
Initial guidance came from Seacoast teacher, Michelle Couture, creator of the 'Yoga and Cancer' program. Her advice was practical and compassionate. She recommended that I consider the 'Yoga for Cancer Teacher Training'. Inspired by her and my friends and students living with cancer, this seemed like the next step forward to grow as a yoga teacher.
I learned SO much at this training. My brain and body were in overload the entire week. Tari Prinster has created an experiential course that imparts her wisdom and knowledge gleaned as a breast cancer survivor and yoga teacher. And she rigidly adheres to an agenda that includes the immune system, cancer staging, side effects, physics and physiology of yoga, what is a vinyasa and planning a class. Her book became the bible for the week – Yoga for Cancer: a Guide to Managing Side Efffects, Boosting Immunity, and Improving Recovery for Cancer Survivors. (2014).
We learned how to interview a prospective student, the elements of a cancer class and how to create one safely, what to watch for throughout class, how to modify poses (what poses to use; what poses are contraindicated), surgical procedures, symptoms, both physical and emotional, about organs and bodily systems and so much more. Most importantly, I learned that cancer is not a death sentence.
Today, a month hence, the week at Kripalu percolates daily influencing my practice and my teaching. Cancer facts fall into place, a vinyasa sequence evolves, and slowly my confidence with this methodology grows.
So, Am I Ready??? That day sitting in a circle I thought Tari meant was I – were any of us – ready to teach a Y4C class. To that question, on that day, my bedraggled brain and aching body said no, I was not. But the real question Tari was asking us wasn't about the nitty-gritty of creating and teaching a class. All those answers are in the book and manual. The real question was are you ready for this work that will require emotional, psychological and physical challenges. To really listen to the students and walk with them as they endure the fear, pain, and uncertainty of the cancer journey while at the same time taking care of yourself as the teacher. My answer: I am getting there.
Thank you SATYA for the scholarship that enabled me to attend this transformative training. Thank you Michelle Couture for the validation and knowledge to get me started on this journey. Thank you Deb Genestreti for being the best roomie ever! I look forward to joining the Yoga and Cancer team of teachers that Michelle has created.
And when I am ready it will be an honor to greet my first Yoga and Cancer class.